Videos
Search criteria: only videos with 1 model(s) (total count: 2 videos). You can reset filter using the button above.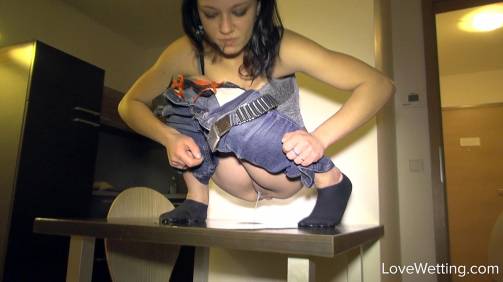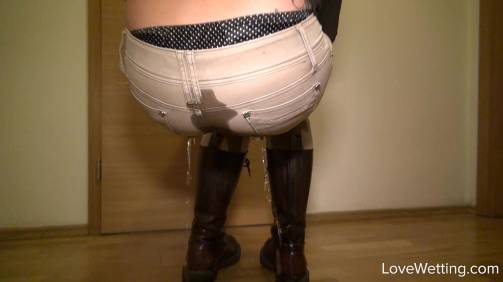 Mary - I can't hold it anymore!
Mary is returning back home - it's been an exhausting day for her; just work and a lot of shopping. She's really looking forward to two things: drinking a cold beer and peeing. Unfortunately she realizes her sister Marketa had found the (well hidden) bottle of vodka and got wasted. She's now locked in the bathroom (and sleeping) and Mary can't get in. She's banging on the door and persuading Marketa to let her in. But her sister isn't responding for obvious reasons so Mary is already getting ready to pee into the kitchen sink - when she suddenly loses the battle and pisses her pants. This is a must-have for all fans of wetting because Mary's pants are completely soaked! By the way, all the alcohol drinking is absolutely real, Mary really did drink some shots of vodka and a beer.
Customer comments on this video:
jean180274 [May 22, 2015]
Very nice but why did not wet herself the drunk girl.
That were a good combination!