Videos
Search criteria: all videos (total count: 822 videos).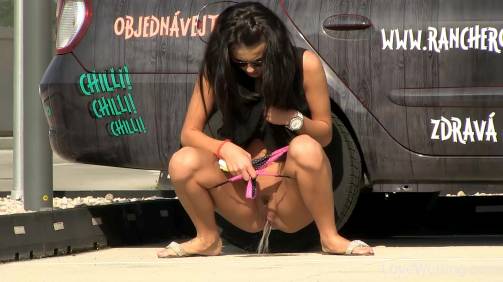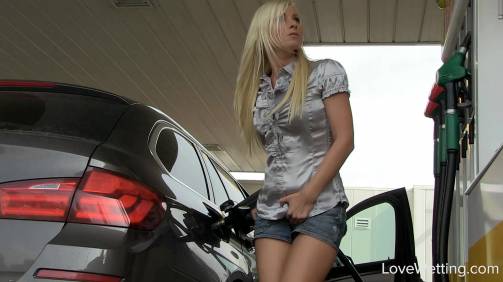 Vanessa Hell - Fuel in, Urine out
I'm driving my car with my girlfriend Vanessa and our story begins when I have to refuel and she is desperate to empty her bladder. The problem is that I have some troubles walking (injured leg) so I ask Vanessa to fuel up and then use the bathroom after she pays for the fuel. Vanessa is doing her best to hold it but the fuel tank is big and fuel is flowing inside too slowly. Vanessa starts peeing throught her shorts and even her court shoes are getting wet. She's terribly ashamed, runs away through the wash stand behind the waste containers and pees a strong stream there. The solution of this whole situation can be seen in this video.
Customer comments on this video:
jean180274: Very good! [May 22, 2015]
desplover: one of the best!!! [November 27, 2015]