Videos
Search criteria: only videos with 1 model(s) (total count: 3 videos). You can reset filter using the button above.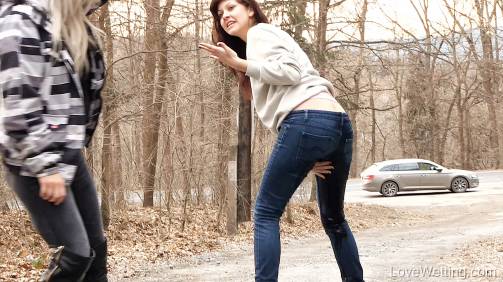 Rachel - Pervert
Quick pee stop by the road + Rachel rushing to the forest to have a quick pee + a pervert hiding in the forest behind a tree. This is based on a real story which happened to my wife about three years ago! A lot of guys out there love peeing :-) and some of them don't hesitate to wait for hours to catch a glimpse of a naked female butt near typical pee stops. Rachel quickly stands up and tries to cover her intimate parts but she can't stop the stream...
Customer comments on this video:
wettdrm [February 26, 2017]
Would love to see this girl in a traveling video!